Welcome to Siam University
Your journey begins in Thailand with Siam University's International College. Our focus it to provide students with exciting experiences and professionalism to succeed and become proficient leaders in the future.
Through studies at Siam University International College, students are given the opportunities to share experiences with others from over 40+ countries around the world.  The knowledge gained becomes an invaluable asset to each individual future career path chosen.  Through classroom and online learning, from highly qualified professors, combined with peer-to-peer projects, our students gain an competitive edge in today's international job market and many find suitable employment with an open door for a successful future.  Have a look at the international programs we offer to find the most suitable path to gain freedom for the future.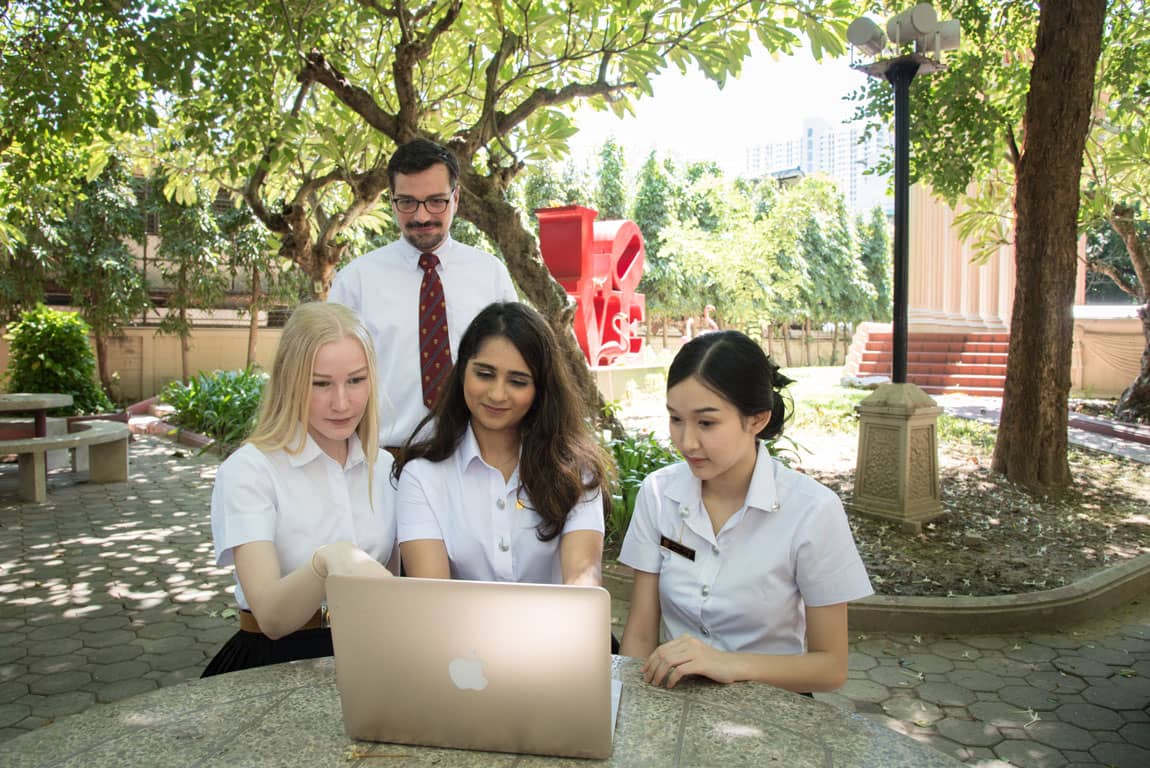 Siam University's International Bachelor of Business Administration (IBBA) program provides a solid foundation for students who are interested in the various levels of the business world.  Our program provides substantial skills, knowledge, and the steps necessary to succeed in the global business environment. Students seeking a viable course of study in a complex world are sure to find our IBBA program the most valuable way of getting ahead. International Bachelor of Business Administration is a four-year undergraduate study program leading to the degree of Bachelor's in Business Administration (BBA) in International Business. The curriculum is approved by the Ministry of Higher Education in Science & Innovation of Thailand, and has been effectively designed in response to  the increase market demands for human capital in today's global business community. For students who may be unsure about their future goals, we offer knowledge to students to discover the variety of fields within business professions and provide preparation for a successful career within the business profession.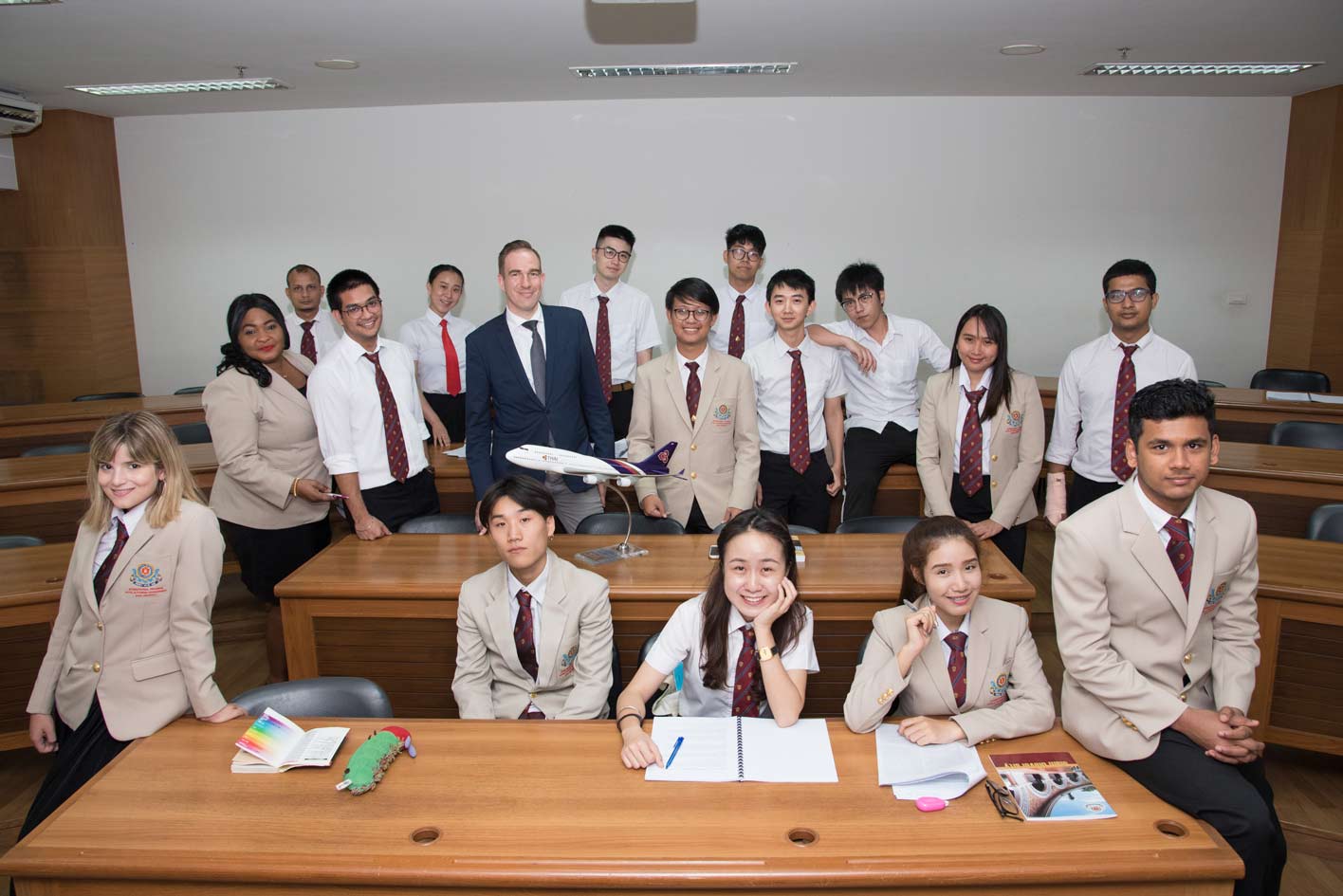 Hotel and Tourism is a business study that comprises a wide range of hospitality management including rooms division, reception, restaurant operations, and customer service and satisfaction. Students who study in this program engage in interactions with people regularly. The hotel & tourism industry has continued to be one of the most diverse, challenging, largest, important, and fastest-growing industries in the world today. It has derived its reputation on the developments of tourism and rampant movements of people from place to place. The Department of Hotel and Tourism Management offers different varieties of culture, administration, and HR under business management to provide students with the skills they will need to compete successfully in the industry.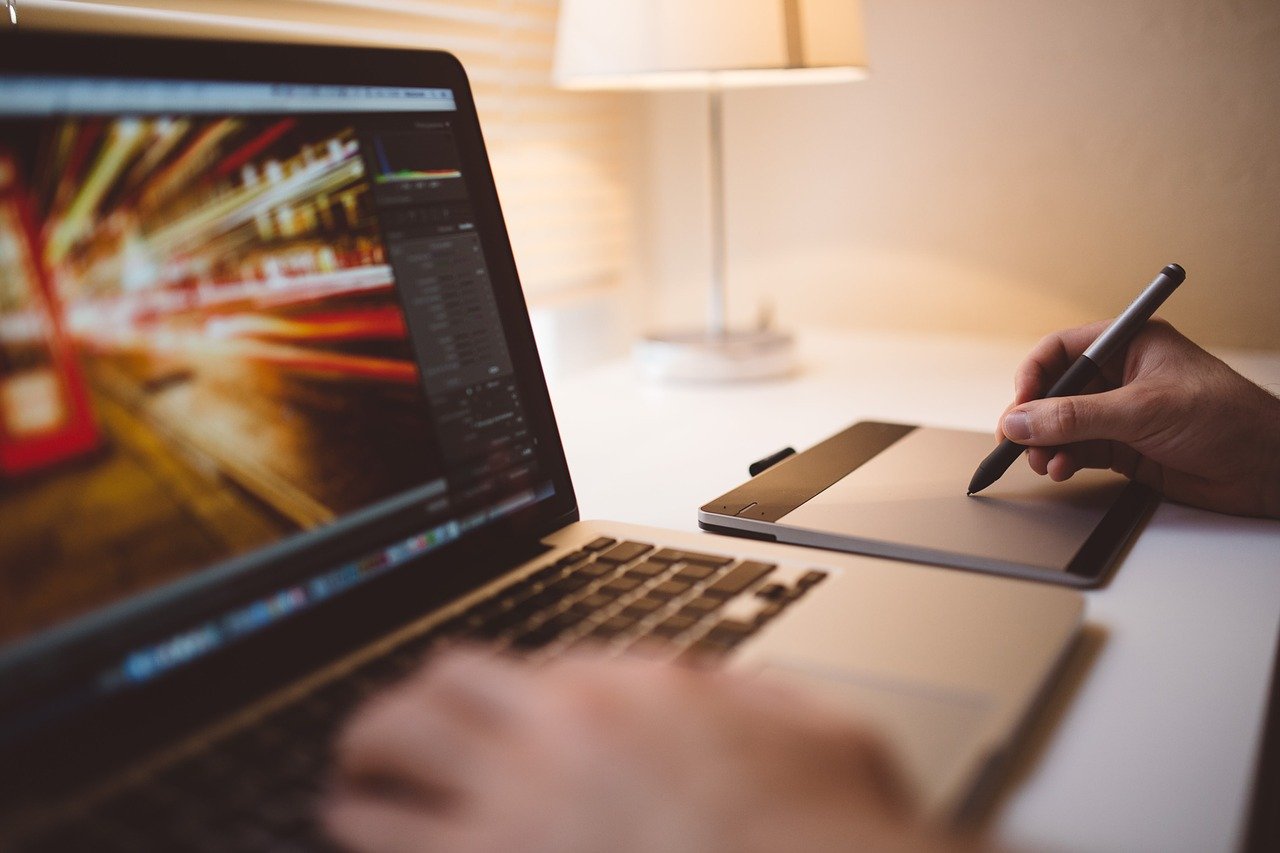 Through the Information Technology program at Siam University, students learn and practice theory implementation of various systems that are in constant demand and open doors to work that is not only satisfying, but can be a financially rewarding future. An Information Technology degree will provide the skills needed to be able to apply, integrate, administer, select, or create computing technologies for organizations and assure that all applications and function work effectively and efficiently.  During class experience and the opportunities to demonstrate the proper skills help to prepare a launch into this constantly evolving field after graduations. Our qualified professors are available to guide each students journey into the exciting world of Information Technology.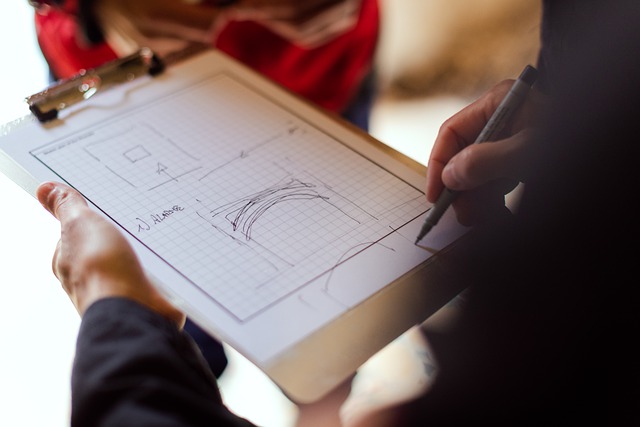 Civil Engineers learn to become creative, team-oriented, detail-oriented, interdisciplinary to advance and become better leaders in their industry.  Siam University's program in Civil Engineering leads students to know how to meet the challenges in regards to energy, water, development, community planning and traffic.  Through practical learning methods, students grow to be face these challenges with confidence and problem solving skills that create long-lasting solutions. With a Civil Engineering degree, there is the potential for doors to open around the world in a variety of contexts, whether as private consultants, in construction firms, in industry or for governments.  The job market for qualified personnel are in high demand in many sectors including law, medicine, academics, or business. With study tracks in Structural Engineering, Material Engineering, Construction Engineering, Geo-technical Engineering, Transportation Engineering, Water Resource Engineering or Surveying, students have optional paths for development, learning and discovery.
For those who don't stand still.
Don't say next year, SAY NOW!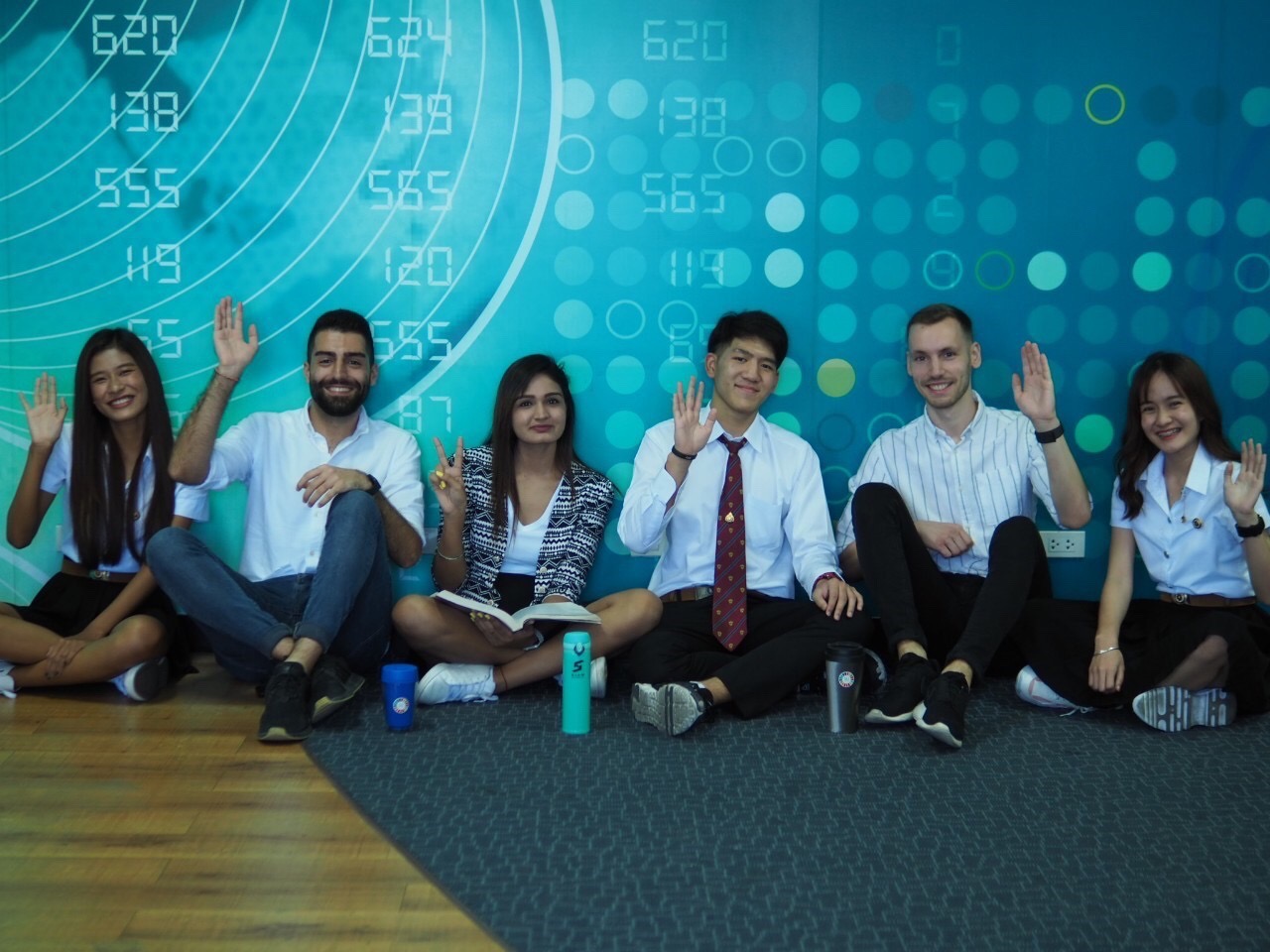 The International Master of Business Administration (IMBA) is an internationally-recognized degree that is designed to develop the variety of skills required for careers in business and management or for those pursuing a managerial career in the public sector, government, private industry, and other areas. Since 1986, our IMBA program has inserted thousands of graduates into top international businesses and government agencies. Siam University's IMBA program distinguishes itself from other graduate business programs as performance is used as a measure of achievement through develop and stress independent thinking. Our flexible schedule allows working professionals to keep their full- time jobs while earning an IMBA and add more value to their careers. The IMBA program makes available 10 different major focuses, where students can gain knowledge and receive guidance from our professors to strengthen the path to each students career goal. IMBA students will learn to become much more proactive leaders with sound visions of leadership, innovation and integrity of the public and private sectors and cultivate their relevant skills to help facilitate national and international economic development and sustainability.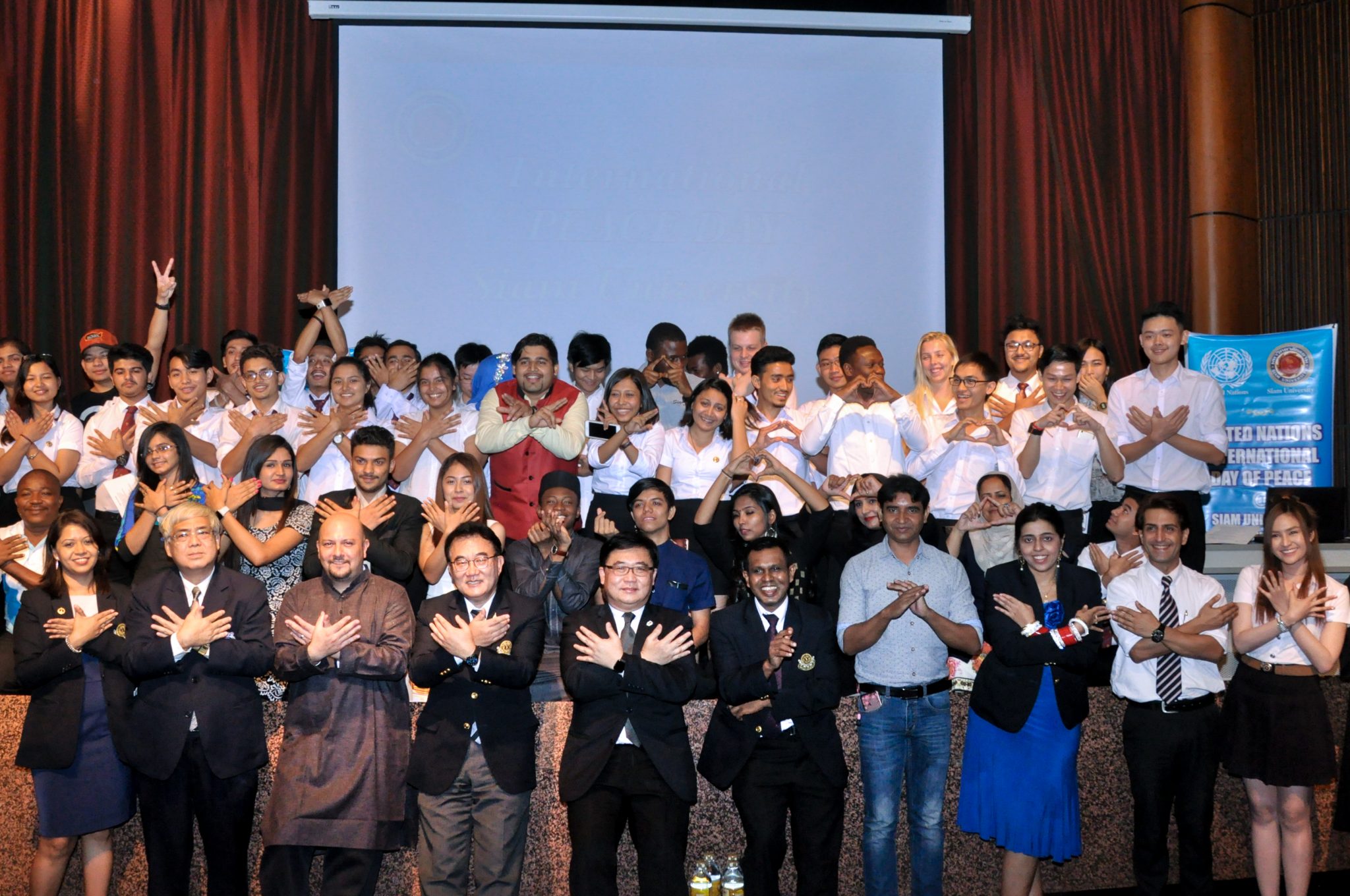 The Master of Arts Program in Peace Studies and Diplomacy (MAPD) at Siam University is committed to international standard of high quality education. The program intends to inspire a new generation of leaders who possess a vision of a new global society diligently work to help attain, promote, and maintain peace and social well-being through diplomacy and other related means. The Master program in Peace Studies and Diplomacy integrates theoretical approaches with case studies, current issues, as well as practical skills. It also gives a priority to a diverse range of academic questions essential to the field. MAPD graduates have the tools and skills to establish networks with people from different cultures and master conflict management and peaceful negotiation as effective and visionary leaders. Many opportunities await graduates including work in any foreign ministry, embassy, human rights activists, organizational conflict management, international organizations, NGOs, immigration and many more. The first step is to begin, with an MAPD degree, the opportunities are endless.
D.B.A. Business Management
Ph.D.P. Information Technology
Information for your Journey
'Siam University is a peculiar International University, offering its students high quality education with top-notch facilities using the best of instructors, highly qualified and well versed in their respective disciplines. I simply love Siam University; it has given me the best and quality education I dreamed of.'
'Siam University provides its students with the ability to compete internationally which is essential in this age of globalization we are experiencing in today's business world.'
'Siam University is like a warm family, there are a lot of students from different countries, and there is a lot of support from our teachers. I an get a lot of knowledge here learning from the international professors. I feel that we are a big international family.'
'Siam University is a good place to study. The teachers are professional and school facilities are modern. The teachers are very friendly and helpful. There are nice people in the international office. Studying at Siam is a good way to get to know the Thai culture.'
'The Hotel & Tourism, Service Industry Management Program in the International Department is a good start to a successful career in the hospitality field. Through informative lectures and hands-on experience in the on-campus restaurant, students can obtain everything they need to break into the exciting opportunities available to them. The education provided allows students to be prepared for future management positions, which gives them a step ahead of the competition. The well-informed faculty provides great insight into this fast paced and exciting field.'